Help protect your family's future starting at $8.84 per month.1
Getting Guaranteed Whole Life Insurance is fast and easy, and you can be approved for coverage regardless of your health for ages 45-85 years old.
You can qualify for coverage without undergoing a medical exam or answering health questions.
People ages 45 - 85 won't be denied coverage or have benefits reduced due to age or health. 
You can get up to $25,000 in coverage, and your premiums will never increase.
Three out of five Americans own a life insurance policy.2
Join them and help protect your family.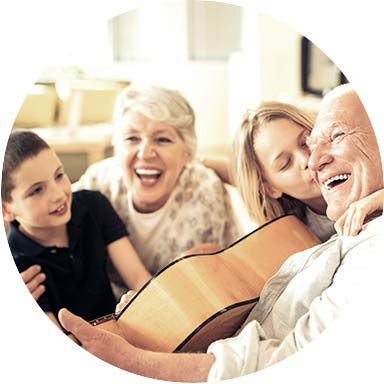 Your family deserves financial security.
Will your loved ones be able to pay for your funeral costs?
Will they have the financial support they need during this difficult time?
Do you have enough savings to pay for your medical costs and other debts?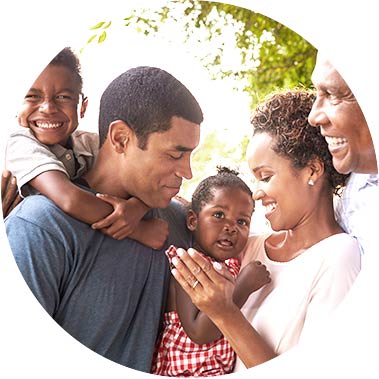 Guaranteed Whole Life Insurance can help.
Whole life insurance from United of Omaha Life Insurance Company, a Mutual of Omaha Company, can help your family pay for your final expenses.
Your beneficiaries can also use your life insurance benefits to help cover medical bills and other debts.
When your loved ones need financial support, your Guaranteed Whole Life Insurance policy can be there.
Find your Guaranteed Whole Life Insurance policy today.
The Guaranteed Whole Life Insurance policy offered is set apart from other life insurance products in the marketplace by its included graded death benefit. If death occurs from natural causes (not accidental) during your policy's first two years, you will receive all premiums you paid plus 10 percent. Once the two year period ends, you will receive the policy's full benefit.
Policy Details
Guaranteed Whole Life Insurance policies from United of Omaha Life Insurance Company feature a number of benefits designed to fit your unique needs.
Guaranteed acceptance for applicants who are ages 45 to 85
No medical exams
No health questions
Up to $25,000 in coverage and benefits that won't reduce due to your age or health
Premiums that won't increase
Premiums starting at just $8.84 per month1
Spousal coverage if he or she is age 45 to 85
Majority of claims paid in 24-hours3
Frequently asked questions
How much life insurance do I need?

The amount of life insurance coverage you need will vary based on your unique situation. Your policy benefits could help your beneficiaries pay for funeral costs, your outstanding cosigned debts and any other immediate financial needs they may have. A licensed insurance agent† can help you find the right policy for your family's needs.

What is whole life insurance?

Whole life insurance helps cover you for the rest of your life. The premiums you pay help cover the costs of insuring you and can also accrue additional cash value that you can use for loans and to provide additional tax-deferred financial benefits to your loved ones when you pass away. Whole life insurance benefits can help pay for your funeral and burial costs and allow you to leave a long term financial legacy for your loved ones.

Is a medical exam required?

You do not need a medical exam to qualify for a United of Omaha Life Insurance Company Guaranteed Whole Life Insurance policy.

How do I get started finding the right policy for me?

You can complete the online form for a free life insurance quote, or you can call one of our licensed life insurance agents† directly at 1-855-306-4869. We can help you compare your life insurance options to find a policy that fits your needs and helps give you peace of mind.
Request your free Guaranteed Whole Life Insurance quote.